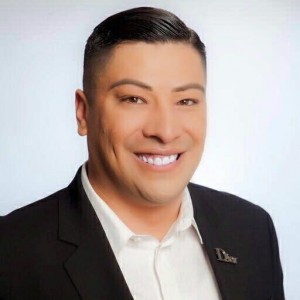 CONTACT INFO
Macy's Dior Orange County
Cosmetic Territory Beauty Stylist
Phone: 562.587.2280
Email: [email protected]com
Joel Morales has been working as a professional makeup artist for 16 years.
He is a self-taught celebrity artist. Born and raised in Los Angeles California,
Joel also continues to teach his passion as a Pro Beauty Makeup Instructor.
Joel admires Dior beauty because of its rich history, heritage, and modern creativity. He loves the constant innovation Dior offers, as his top priority is making sure his client has the most cutting edge beauty products on the market.
Joel's extensive career as a makeup artist has included work on fashion shows, print publications, music videos, television and film.
Celebrity clients and socialites
He has been featured in GQ, Esquire, Sports Illustrated, FHM and Maxim and has had the opportunity to work on today's most influential celebrities including Oprah Winfrey Show, Elizabeth Taylor, Bono, Steve Aoki, John Ritter, and Chaka Khan.
Subscribe today to get the latest up-to date news on LOOKlauncher