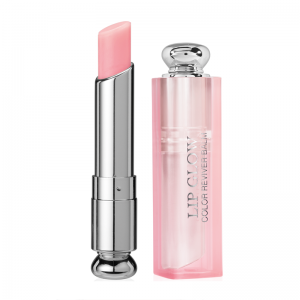 Dior Addict Lip Glow is the must-have from Dior Backstage to enhance the lips and bring out their natural colour. The first universal balm by Dior reacts to the unique chemistry of each woman's lips to give them a natural flush of custom pink that suits her skin tone. As if revived from within, lips are fresh, full and radiant. Apply alone as a lip balm or primer, or team with a lipstick or Lip Maximizer for even more radiant results.
Give your lips a kiss of instant volume and shine with this invigorating lip plumper. The rich blend of collagen and marine-based fillers smooth and moisturize the appearance of the skin, leaving lips gorgeous and voluptuous. After just 15 days of use, your lips will look noticeably fuller and more defined. Smile big and enjoy the tingly, cooling effect of this formula, rather than the sometimes-painful sting associated with other lip plumpers. The soft vanilla-mint scent and sheer pink tint make this lip necessity gorgeous alone or as a volumizing base or topcoat.
Recreate the look of just-pinched, rosy cheeks with this finely-milled light-pink blush. The unique formula adjusts to your skin's natural chemistry to create a customized look and the universal shade, Petal #001, is flattering on all skintones. Its ultra-fine, powder texture and irresistible rose fragrance offer a moment of pure indulgence with each application.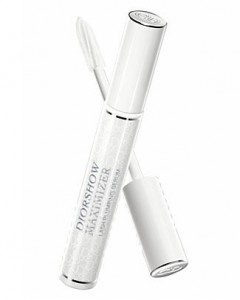 A stroke of genius from backstage at the fashion shows, Diorshow Maximizer Lash Plumping Serum is an unprecedented mascara base that combines powerful lash treatment benefits with the enhancing effect of mascara. Its unique formula, which contains the brand's exclusive Lash Maximizer™, works like an incredible replumping coat to thicken your lashes, immediately curling, lengthening and preparing them to magnify the effect of the mascara and maximize its hold. Your lashes appear visibly longer and have up to two times more volume.
Crème de Rose is an essential nourishing and smoothing lip balm with a delicate rose fragrance that is simply addictive! It is enriched with a rare and precious Damask Rose essential oil extract, an anti-aging complex, energizing vitamins A and E, and shea butter for a long-lasting regenerating and smoothing anti-wrinkle effect. It leaves the lips optimally soothed, moisturized and nourished. Soft and beautifully plump, the lips are more radiant than ever!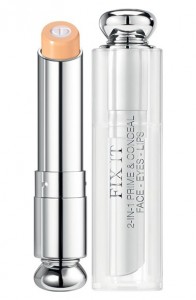 Inspired by backstage makeup techniques, Dior Fix It 2-in-1 Prime & Conceal is the brand's first multipurpose concealer designed for use as a skin perfector in your makeup routine or for touchups. Fix It conceals facial blemishes, helps erase undereye circles and dark areas, and primes the lips before applying lipstick. The center boasts a formula enriched with a soft-focus powder to produce an even and perfected skin surface. Wrinkles appear faded, pores filled and lips smoothed. Around this central core, a full-coverage shade conceals color imperfections such as dark circles, pigment spots and slight redness.
Contributed By: Joel Morales